Carpet Cleaning Merton Park
Low cost, quality carpet cleaning in Merton Park which gives your carpet an extensive, thorough clean - that's what you get when you hire our company. In addition, we give you so much more such as wonderful customer service and a flexibility which allows you to have as many carpets as you want cleaned whenever you want them cleaned. We can be there for those one-off situations where you need a specific stain cleaned because of an accident happening. We can give you an in-depth clean as part of having your home or business carpets as clean as they can be. By calling 020 3743 9533 today you can find out all you need to know from one of our helpful advisors.

Book Cheap Carpet Cleaners in SW19


Our carpet cleaning technicians have gone through extensive training to have the knowledge and expertise they have today. Using a variety of different cleaning techniques, depending on your carpet, the finished results are spectacular and will leave you wondering why you haven't had your carpets cleaned by us before. The equipment we use is perfect for getting the best level of cleanliness out of almost every type of carpet and rug. We only use environmentally-friendly products that are better not just for the surroundings in your home and further afield but the carpet itself. These are greener products that are designed to clean your carpet thoroughly but not damage it. In terms of price, we are very competitive, our low prices always giving you extra reason to be happy.
Why Our Carpet Cleaning Services are among the best in Merton Park SW19 area?
By choosing E Carpet Cleaners you're giving yourself the very best dry carpet and steam carpet cleaning Merton Park. Yet, you're not paying more than elsewhere. It gives you the best of both worlds and means you can look forward to the cleanest, healthiest of carpets that you deserve. Our carpet cleaners are trained to be the best. The carpet technicians we have are already renowned for being in the best in the business by customers who have used our services in the past. In turn, the word of mouth praise we've received has seen us grow into a firm that's used right across SW19. We're available for both domestic customers and commercial customers, when it comes to cleaning carpets there's simply no better carpet cleaner than us. Call now on 020 3743 9533 and book with us!
Choose the Most Reliable Merton Park Cleaning Company – E Carpet Cleaners and You Won't Regret

Our cleaning service in SW19 Merton Park is an example of how it is possible to help the environment whilst also helping yourself. You want your home to be a place you can feel safe and free of germs. Your carpet should be one of the first items you look to have cleaned when often it is an afterthought for so many. The air quality can be affected on a microscopic level by allergens and dust mites, many of which choose to make your carpet their home. Quite simply, the cleaner the carpet, the cleaner the home. By hiring our cleaners to clean deep down into your carpet, you're uplifting dirt and making you home environment as well as the wider environment a better, healthier place. Having your carpet cleaned isn't just about money but by coming to our carpet cleaners, you'll be choosing the better value. Better value doesn't mean lower quality. Having your carpet cleaned by us really is cost effective because it can lengthen the life span of your carpet. If you are considering replacing it with a new one solely because it's looking tired or grubby then there really is no need. You can save a welcome amount of money by hiring our company that operates through the entire SW19 area. Likewise, if you're thinking of cleaning the carpet yourself then it can be just as cheap to hire our company instead of hiring expensive equipment or even buying cleaning equipment. Our prices are so competitive to begin with, we make cleaning carpets cost effective from the very beginning. It's even more of a bargain when you have more than one carpet cleaned. To find out more about our carpet cleaning Merton Park prices for SW19 area as well as other information, call 020 3743 9533 now.
Book Our Carpet Cleaning Company for a Truly Clean Carpet in Merton Park SW19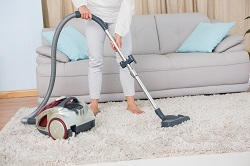 There's no time to waste. The longer you don't have your carpet cleaned, the dirtier it will get. We are the number one choice for so many because we deliver the ultimate carpet and rug cleaning experience on so many levels. In terms of quality, overall service, flexibility and price, we're the Merton Park carpet cleaning company that deliver the best service every time and make sure your carpet is as it should be every time. We cover the whole of SW19 region so wherever you are we can be there at a date and time which suits you. We cause the minimum disruption and by also being the greener choice, you know you're doing right by the environment as well. So call 020 3743 9533 whether you want to book now or even if you would like a free quote and to have some questions asked. We're here to help as well as help you having the cleanest carpets possible.

Well-Connected and Much-Loved Area of Merton Park
Merton is a relatively large area in south-west London which includes Mitcham, Wimbledon and Morden. Main thoroughfares include Alexandra Road, Wimbledon Hill Road and Kingston Road. There are a number of mainline railway stations in the area such as Collier's Wood, Wimbledon and Wimbledon Park. Tube stations such as Morden and South Wimbledon are on the Northern line. It also has a number of tramlink stops. The main local paper is the Wimbledon Guardian. The nine mile long River Wandle runs through the area before joining the Thames at Wandsworth. Other areas within easy reach of Merton are New Malden, Sutton and Croydon with nearby postcode areas being SW12 and SW15.


Nearby Areas We Cover:
So pleased I made decision to have my carpets cleaned. Excellent job done by E Carpet Cleaners and I'm very happy. Definitely the best carpet cleaning in Merton Park SW19.