Carpet Cleaning Stratford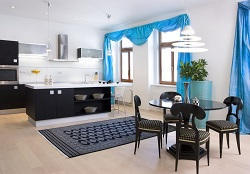 Our bespoke carpet cleaning services will give you a memorable experience; they're not just your ordinary run of the mill cleaning service. When you contact our team and book one our services, you won't just experience a quality service alone. Our highly skilled carpet cleaners in E15 will get to work on your carpets and will make your carpets into a luxurious, stand out item of your house, no matter how bad the previous state of your carpet may have been. Your carpets will look a million bucks, as we expertly clean every carpet fibre with our cleaning equipment and specialised techniques. We have special offers and packages, so when hiring our services, be sure to ask for the latest deals. Our price plans and cleaning packages are totally transparent and there are absolutely no hidden fees. What you see is what you get, and when you book with us, what you'll get is an outstanding cleaning service. Call us now on 020 3743 9533 and take advantage of everything that we have to offer.
Book Cheap Carpet Cleaners in E15
We're not only able to offer you top quality services in Stratford, but we do so at highly affordable prices. We aim to make each and every one of our carpet cleaning services affordable to anyone and everyone in need. We can assure you that you won't be left out of pocket when you book with us. Our E15 carpet cleaning prices are some of the best in the area, and you'd be hard pressed to find a better service to match. Dust and dirt lodged deep within the fibres, all that bacteria which will just keep on multiplying, will all get progressively worse unless something is done about it. They could be the catalyst for a number of health problems, such as aggravating irritations and allergies which could lead to more serious illnesses. But prevention is simple. All you need to do is get your carpets professionally cleaned once in a while, and we're the only company you need to call upon to help.
Why Our Carpet Cleaning Services are among the best in Stratford E15 area?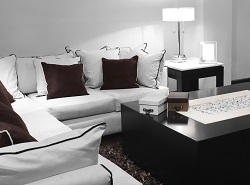 A clean and spotless carpet will stand out and turn heads, but only if you see to its upkeep and ensure that it gets cleaned regularly. It doesn't matter how much you try to clean your carpets with store brought cleaning products. You'll never get the same results if you hire one of our professional Stratford cleaning services. We stand alone as being one of the best carpet cleaning companies in Stratford, E15 for a reason. We know how important a clean carpet is to the state of your home. You might not necessarily expect it, but a dirty carpet could have a negative impact on your and your family's health. We recommend our services and carry out our work according to the exact needs of our customers, so you can be sure that you'll be getting what you're after when you book with us. So don't delay any longer! If you want to experience the best carpet clean, simply call 020 3743 9533 today, and join our group of happy clients.
Find how the Stratford Team of E Carpet Cleaners Can Make Your Carpet Looking Good Again!
We have a service for every situation you may find yourself in. Stains aren't a problem for us and can be quickly and easily removed. Stubborn marks and spots of dirt will vanish when our team of carpet cleaners get their hands on your carpet or rug. Odours can also be eradicated just as easily, so no matter how dire the state of your carpet may be, we'll have it covered. Our steam carpet cleaning services tend to be a hit among those who want to give their carpets a general deep clean. Our other services for home and office carpet cleaning are just as popular. If you've been searching for a reliable, well reputed and highly experienced cleaning company in Stratford, then you've certainly come to the right place. With our range of services, there'll be something for everyone. Our attractive prices will ensure that you'll be getting a fully comprehensive and affordable service to meet all of your requirements. All of our services can be hired quickly and easily, just with a simple phone call to 020 3743 9533.

Our Carpet Cleaning Company in E15 Stratford Will Give You the Best Care!
At our company we have an exceptional carpet cleaning technology and the latest equipment that we use on all of our jobs to give our customers fantastic results time after time. It's this top of the range equipment that sets us apart from other companies in the E15 area and enables us to carry out a range of different carpet cleaning jobs. We've got a secret technique when it comes to cleaning carpets in E5 Stratford, and one that you won't be able to hear about anywhere else. That's why we're able to get such incredible results in such a short time period! So if you want results overnight or if you want a same day service, give us a call today on 020 3743 9533 now and we'll work tirelessly to accommodate your every need.

Take a Stroll through Stratford

Stratford is a major district of East London and is situated in the London Borough of Newham. The Olympic Park is a must see for anyone visiting the area and remains as a stark reminder of London's 2012 Olympic legacy. Westfield is the place to go for all your shopping needs, and has all the famous high street stores, in addition to cinemas, restaurant outlets and even a casino! Getting around London from the area will be a doddle, as Stratford has plenty of bus routes, underground stations, and even the DLR and London City airport within close vicinity to all the major attractions.
Nearby Areas We Cover:
Dirty carpets? I don't have problem with that anymore, I found E Carpet Cleaners, the most reliable carpet cleaning company in Stratford!