Newham's Carpet Cleaners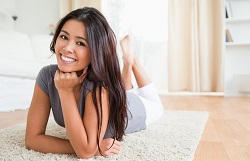 Are you one of many trapped into the maze of searching for the right cleaning company? Do you need someone who can provide top-notch work, cleaners and prices? Your search ends here, as we have aimed to fulfil all of those criteria from the very beginning of our cleaning journey. We have had a great amount of success in pleasing and satisfying our clients, and we'd love for you to come next on the list. With such a huge amount of available E cleaning services at competitive prices no-one can argue with, why waste any more time searching? Call us up on 020 3743 9533 now to get the professional cleaning ball rolling!
Book Cheap Carpet Cleaners in E16
From the most obscure elements like curtain or mattress cleaning, to more obvious posers, there's nothing we can't take care of with the speed and skill that only years of practice builds up. All of your flooring is probably host to hidden bacteria that could bring all kinds of risks, but if you get us in for hard floor or carpet cleaning you'll see all those worries dissolve right in front of your eyes! When it comes to furniture or settee and sofa cleaning, we excel at that too! We'll follow through with upholstery pick-up and delivery if necessary, and that really is the only true way to ensure the security we work for every day when handling your property. Get in touch straight away and we'll offer you a free quote down the phone on 020 3743 9533!
Why Our Carpet Cleaning Services are among the best in Newham E16 area?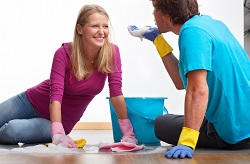 Affordable, competitive and available to anyone on any budget. These are the tenants we have lived by across every day, month and year of our service since its very inception. Why should high quality cleaning solutions be exclusive to the rich and affluent? We've opened up our doors to people of all incomes so each of you can have the beautiful and tended to home you all work hard to deserve. Don't look anywhere else for more careful carpet cleaners Newham, E16, because we really are the finest. Just call today and we'll set you up with an array of discounts right away!

If You Have Troubles with Stains Book the Newham Specialists of E16 Carpet Cleaners!

There really is little point having dedicated cleaners if they don't know the cleaning methods best for the job. Equally, there's no sense in carving out good techniques if there's no-one good enough to undertake them. At our cleaning company, we cater to both with the best in E16 cleaning solutions and professionals to apply them. With inferior companies you gamble with the wellbeing of your home, so why not use our sure fire service while you still can? Call 020 3743 9533 now for all kinds of discounts and even a free quote!

The Greatest Carpet Cleaning Company in E16 Newham and the Greatest Deals!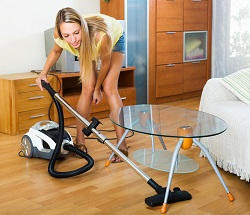 Cleaning carpets is never been easier but our Newham carpet cleaning company have a solution to every problem. We guarantee to make your dirty carpets looking like new. Moreover, our prices are the lowest you can find all over E16, Newham. Our professionals are using the best cleaning techniques to remove every stain that you can't handle with. They use various products that are eco-friendly and at the same time efficient. We are ready to deal with your carpet cleaning just give us a call on 020 3743 9533 today and get a free quote!

Moving Around Newham

Newham is an important London Borough based just five miles from the City of London, North of the River Thames. Its major postcodes are E6, E16 and E7. Shopping and retail outlets are all over the place in the region, be it the vibrant Queen's Market, exhibitions at the ExCeL Exhibition Centre or more standard centres like Green Street or Stratford Shopping Centre. There are all sorts of school too, from adult learning institutes like the University of East London and Debden House to Langdon Academy. With many beautiful parks and open spaces, there are always things to see in places like East Ham Nature Reserve, King George V Park or Lister Gardens in Plaistow. It also sports such entertainment venues as the Theatre Royal Stratford East or even Stratford Circus!