About Us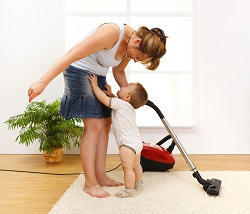 For over a decade, has been providing the best cleaning services in the whole of London. We cover the whole of the metropolitan area and the M25. Even though we started over ten years ago, we still maintain the same values. And those values are to ensure we provide our clients with top quality services at the most reasonable prices our customers can afford. We offer great carpet cleaning, home cleaning, upholstery cleaning and many more. And we use only the most eco friendly cleaning products.
Our Mission
Clients, we understand, want a company they can trust and depend on any time they seek high quality cleaning services. Because of this, we do our best to do exactly that. It is our mission to ensure you receive everything you need. So if you have any specific needs or requirements, don't hesitate to let us know and we'll do everything we can to make sure you get the best services in London. Clients deserve the best and we want to do that for you.
Our Commitment to the Environment
If you have hired us before, you will know how passionate we are about the environment and that passion seeps into our services. All the cleaning products we use contain no harmful chemicals that could damage both the environment and not to mention your health as well. We understand that you don't always have time to search through the ingredients to ensure cleaning products are green, but we do and we intend to use only the safest products we can get our hands on.
Please call us now on to receive a free quote over the phone.
We always ensure our services in London are in line with the British Institute of cleaning science standards.