E Carpet Cleaners – Your End of tenancy Cleaning Resolution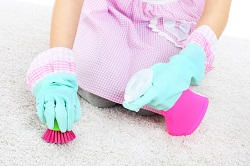 End of tenancy cleaning is incredibly important in shaping up your home before new residents move in and you move on. To get things back to exactly how they were, you're going to benefit massively from specialist cleaning like ours. Not contacting our consummate cleaning company will leave you seriously in the lurch when you may need our help the most. Don't let a grimy house ruin your move when end of lease cleaning can tie up any last loose end. Call us now on 020 3743 9533, and we're sure to get you started quicker than anyone else.
Why Do You Need Us?
There are numerous reasons why cleaning services are necessary in achieving a really efficient and stress free move. It's hard enough organising all those other things that go into a home relocation, so let us take your move out cleaning off your hands. You may be looking to receive a deposit you paid at the beginning of your tenancy. Our cheap but effective cleaning methods are certain to make sure your home fulfils any tidiness or hygiene clauses your contract may require to achieve this. End of tenancy cleaning can take days if approached alone and unequipped with what's needed for a true industry level job. We'll cut all of that down and out for you, so you have more time for everything else that goes into moving on.
End of Tenancy Cleaners At Their Very Best
Cleaners receive the best training and experience over a large quantity of time in the field. We've learned that across our huge load of work through a decade of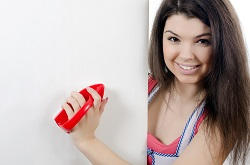 operation. As such, our teams of cleaning technicians are second to none in their knowledge and abilities. We don't just employ anyone, and it's important for us that our staff is fully versed on all cleaning techniques and the most appropriate applications for a variety of situations. If anyone can safely get your rooms back to their original splendour, it's our end of tenancy cleaners. We're only a call away so ring us when you can on 020 3743 9533 and our operators will be just as happy to help as every other member of our group.
Specialist Cleaning That Won't Drain Your Wallet
You've probably already come across a range of expensive cleaning solutions that don't cater for the same varying budgets we do. We think it's important to appeal to customers of all creeds and income, as we all need end of lease cleaning eventually. Our cleaners make a great job so in no time and for a fraction of the price other cleaning companies demand. You might not have thought that fantastic furniture and upholstery cleaning can be done with our fees, but you'll see what we can do straight away. We beat the rest when it comes to techniques, equipment, employees and even price tags – and we'll keep it that way as long we're in business.
When Is It Too Late?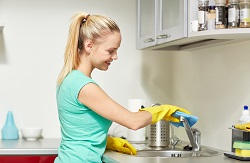 With us, it's often never too late for end of tenancy cleaning. We don't let pressure get to us, and we can get things done in emergencies too. Just remember the name E Carpet Cleaners, and you already all you need to get started. You've found the right cleaning company, now all you need to do is pick up the phone and start chatting to us through 020 3743 9533. We'll be happy to give you as much information as we can instantly, and we'll walk you through every step of our move out cleaning intentions.