Carpet Cleaning Pimlico

Having a cleaner carpet as well as a consistently clean one has never been easier with the help of our wonderful carpet cleaning company in Pimlico. We give you the kind of carpet cleaners who are experts in their field. They analyse each carpet and then taking into consideration its properties, they make sure it's cleaned thoroughly without any damage being done. The end result is you have a carpet which impress the moment you or anyone else walks into a room. We're convenient, cost-effective and professional. We're the carpet cleaners you're better off hiring for a number of reasons. To find out more immediately, call us now on 020 3743 9533. It really is best to book now for our professional carpet cleaners in Pimlico, SW3 to come and clean your carpet or rug now.


Book Cheap Carpet Cleaners in SW1

There are many reasons to choose E Carpet Cleaners to clean your carpets in the SW1 district. To list just some of them here, it's first of all because we're convenient. We're not just there for you when you want regular carpet and rug cleaning. Phone us on 020 3743 9533 today and we'll be where you are in no time at all for those small emergencies as well. Cleaning stains and spillages is a big part of our business and we know an otherwise immaculate carpet can seem ruined due to small accidents. We're there with professional carpet cleaners in SW1, vetted and skilled at cleaning all types of materials. Our carpet cleaning prices added to our all-round service mean we give you so much more for your money. We're the very best service you can hire in Pimlico and by calling us you can find out just how low our price really is thanks to the free quote we give you. Your carpets are only a phone call way from being professionally cleaned. Book now and get the best offer in the area!


Why Our Carpet Cleaning Services are among the best in Pimlico, SW1 area?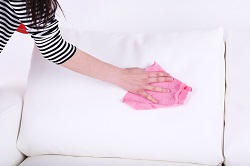 On a daily basis we're cleaning rugs and carpets right across SW1 Pimlico. In business premises, offices and homes we're providing the ultimate cleaning service for carpets and other floor coverings. We're a long-established company using the latest technology as well as manual expertise to clean carpets to a standard many are amazed by. We are flexible, believing this to be a vital aspect of our carpet cleaning service. When your carpet needs an urgent clean or you need a specific type of carpet cleaned a specific way, we will adapt our resources to your requirements. The quality of our service never falls so that you always get a great value service based on fantastic cleaning. By knowing exactly how much you pay and knowing how wonderful a job we will do, there's every reason to hire us sooner rather than later. So give us a call today and make sure you don't miss out on our wonderful Pimlico carpet cleaning service.

Call Our Experts from Pimlico of E Carpet Cleaners Now and You Will Have a Healthier Home

A healthier home is one that's cleaner than it was before. That's what you'll have by having a cleaner carpet professionally serviced by our top carpet and rug cleaning technicians. Your carpet can be home to a number of different undesirable elements that can affect the cleanliness of your house, flat or office. Dust mites, allergens, odours such as cigarette smoke can linger and deteriorate the overall air quality of the space around the carpet. Our workforce using expert carpet cleaner technology can make such a difference by extracting those undesirable elements and eliminating them. This results in a healthier environment, office or home. We are a carpet cleaning company that focuses very much on delivering a quality service in Pimlico, SW1 for an affordable price. Part of that involves us trying to cause as least disruption to your household or business as possible. That's what we do and another reason you'll find us the better choice for cleaning your carpet than any other company.

Why it's Best to Choose Carpet Cleaning Company in Pimlico, SW1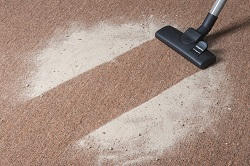 The problem is you may do more harm than good. The reason it's advisable and so much better to hire our professional steam extraction or dry carpet cleaning is we know exactly what we are doing. You are hiring the expertise and experience that comes from many years cleaning carpets for countless clients across the W1 area and further afield. Carpets can be fragile, delicate and sensitive items that need to be handled with care. To clean a carpet thoroughly deep down without damaging it, is a learned skill you get with our workforce. The end result can be spectacular, raising your carpet's cleanliness to an exceptional level that is reflected in its appearance. Adding the cost of hiring or buying your own equipment, it makes sense to hire our services rather than risk doing the cleaning yourself. Call 020 3743 9533 now and book with us! We can give you a service that can be finished in a few hours. We work with the carpet where you are so there's no need to take it away and clean it elsewhere. With our dry cleaning, it's naturally ready almost instantly after we've cleaned it. Even with our steam carpet cleaning, the carpet can be dry in a number of hours.

Pimlico, Beautiful Squares in a Beautiful Area

Pimlico is a central London area known for its regency architecture and numerous garden squares.
Notable Pimlico thoroughfares include Lupus St, Belgrave Road and St George's Drive. The A202 Vauxhall Bridge Road also passes through the area. Pimlico with its central riverside location close to both Buckingham Palace and the Houses of Parliament is a highly desirable area to live. The grid layout of its streets was designed by the famous architect Thomas Cubitt in 1825. Nearby areas include Millbank, Victoria and Belgravia. Part of Pimlico is covered by the postcode SW1V with other postcodes nearby including SW1W and SW1X. There are over 350 grade II listed buildings as well as several grade II listed churches in the area. Pimlico tube station is on the Victoria Line.
Save
Save
Nearby Areas We Cover:
I would recommend E Carpet Cleaners in Pimlico, SW1 because they did a great job on my carpets. I've already recommended them to my daughter so you should get a call from her soon!