Carpet Cleaning Westminster


Westminster carpet cleaning is a tough task we all have to deal with. The rugs and carpets in our home or workplace will quickly become dirty, dusty and ragged over time and so we have to continuously see to them. We will have to wipe things up, vacuum them, get out stains and much more. Doing this consistently can be tough and there will be other times when an unexpected mess occurs on our floors that we cannot handle. Whatever it is you face with your floors we can help when you call right now on 020 3743 9533. We can send expert staff to tackle every floor cleaning problem you have. We can then help you with all aspects of the chore by providing exhaustive and professional cleaning services in the SW1 region. In order to provide the best support, we have to offer the best cleaning services in Westminster. We do this by covering every aspect of the chore. We can assist you with vacuuming by sending out staff to see to every inch of your floors. They will remove all dirt, dust, hairs and more from your goods, including getting under furniture and in narrow gaps.



Book Cheap Carpet Cleaners in SW1


We can wash your floors carefully to get rid of every mark, dried food, liquid, etc. When cleaning carpets we will also work to get rid of stains. We will use the right techniques and tools so that your floors are free from any blemishes. We utilise steam carpet cleaning and dry carpet cleaning to get the best results. We employ the best carpet cleaners in Westminster, SW1 so you get the best result. All of the carpet cleaning we do for you will be carried out by expert staff who can tackle all the dirt and stains your floors suffer from. They will vacuum, wash, wipe and more. Each member of staff has years of experience with the task. They will apply their knowledge and ability when carpet cleaning so that you get a complete and safe result. They will use the best tools and equipment for the job, so your results are spectacular. They can work when you need and assist with whatever carpet woes you face. They will answer questions and see to the carpets you want handling. Call 020 3743 9533 now to get a free quote or book a carpet cleaning service in SW1!
Why Our Carpet Cleaning Services are among the best in Westminster, SW1 area?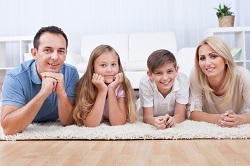 Everyone's carpet cleaning needs will be different. Some people will want regular support for others will just want one or a few stains removed. You may require all your rug cleaning to be done or just some of it. Everyone has different schedules, so you need the help when it's convenient for you. We can do all this as our cleaning services are flexible. [COMPANYNAME] can deploy our Westminster carpet cleaners to your home or office whenever you like and at the right time for you. We can take care of the one-off cleaning jobs or become a regular fixture in your life. Our home carpet cleaning and office carpet cleaning support ensures you get the right number of staff and we help you with what you desire.

Hire Westminster Specialists From E Carpet Cleaners today to Clean Your Carpets

Carpets can suffer from day-to-day life, as people walk across them, food is dropped, liquids are spilled, children play on them, animals shed their hair and scatter their bedding and more. These can create stains that are very difficult to remove. No amount of scrubbing can remove them and if you face such a cleaning challenge, then you should act now and call us on 020 3743 9533. Our cleaning services in the Westminster, W1 district include this support, in which we send our top team to your address to handle any blemish. We will use the best techniques and materials to shift any blood spot, dirt, wine, paint, bleach, stain and more. We will not damage your floors in the process, ensuring the stain is banished successfully. We will run through everything we can do for you, as well as answer any questions and give you advice. Our expert services are booked with a free estimate, so there is no risk in paying for a service you do not want. This will enable you to get the carpet cleaning services in Westminster you need, including being there at time and date suitable for you. This ensures you only pay what you agree to, so you are assured of a fantastic price. Get in touch today!

How Do You Book Our Carpet Cleaning Company in Westminster, SW1?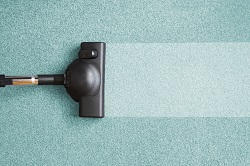 As carpets get dirty, they will become responsible for the appearance and spread of germs. This means that if you do not manage cleaning carpets well, you will help the germs to breed. Likewise, as the dust builds up on the rugs and carpets, it will spread and cause problems for those with allergies. To prevent this, you just need a through carpet cleaning. Our carpet cleaners can come to your place in SW1 Westminster and see to your cleaning chores. They will remove all dirt and dust to prevent germs and other problems. The materials they use in any aspect of our cleaning services will be environmentally friendly and we will use any material responsibly to prevent damage to people or your home. To get your cost-effective support you simply need to call us up on 020 3743 9533. We will be able to fill you in on all of our cleaning services as soon as you get in touch.

What's Going on in Westminster?

Westminster is part of Central London and in the City of Westminster. It is bordered by the River Thames and is south-east of Charring Cross. It mainly uses the SW1 postcode, with various other SW codes, as well as W1 and WC, being close by. This means the area is close to Whitehall, Victoria Station, St. James', the Houses of Parliament and Buckingham Palace. Prominent places within Westminster are Fulham, South Lambeth, Battersea, Charring Cross, Leicester Square, Oxford Street, China Town, Mayfair, Piccalilli and more. The House of Commons, the House of Lords, Westminster Cathedral and the Palace of Westminster are other notable buildings here.
Nearby Areas We Cover:
Save
I'm delighted with how the carpets turned out. Well worth the money in my opinion. Thank you E Carpet Cleaners for the best cleaning in Westminster, SW1.