Carpet Cleaning Bromley
Keep your carpets looking their best with our Bromley carpet cleaning services! Our company is one of the most popular in the whole Bromley BR1 areas, and with the help of our cleaners your home will never have looked so clean! Our services are affordable, reliable, and ideal for every carpet in your home. With both one-off cleaning and regular services available, we're the only company that you need to call if you want completely clean and stain-free carpets. From removing tough carpet stains to cleaning up dirty and tired-looking floors, there's nothing that our professional cleaners won't be able to do for you. Lots of people in the region already love the difference that our teams can make to their homes, so why not give us a call? With different services available, friendly and talented staff, and with affordable rates, you're sure to be over the moon with what we can do for you! Find out more information and hire us for your home by calling us now on 020 3743 9533!


Book Cheap Carpet Cleaners in BR1


Just like your kitchen and your bathroom, your carpets should be cleaned regularly to keep them looking and smelling their best. However, carpet cleaning can be time-consuming, and it's often a big task if you don't have the knowledge or the right equipment. E Carpet Cleaners can help you to get more free time whilst still getting the clean carpets that your home deserves. We help lots of people with problems cleaning their carpets, and whether you're battling with a tough stain, whether you're short on time, or if you'd just rather have professional cleaner do the job for you, our company can help you. Lots of people believe that home cleaning services are expensive, but if you live in Bromley and you want affordable carpet cleaning services then you don't need to look any further! Our company works hard to bring you cheap rates and affordable prices, and our services are perfect for every pocket. We serve the entire BR1 postal region, so if you live in the area simply call us now on 020 3743 9533!

Why Our Carpet Cleaning Services are among the best in Bromley, BR1 area?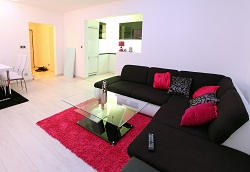 Our company is guaranteed to provide the best and most professional carpet cleaners services in BR2 area, and no matter what your carpet problems might be, our experts are sure to be able to you help you. We only use the best tools and equipment to deliver exceptional results, and with our years of experience and dedicated carpet cleaners, you're going to love our services just as much as the rest of our customers! We work quickly, with fast drying times and evening and weekend services available, so no matter what your schedule might be like, we can help you. With our 100% customer satisfaction guarantee you'll never be left disappointed, so why hire anyone else? Get more free time to spend doing what you love, stop the spread of bacteria in your home and enjoy the help of talented and professional cleaners, all with just one phone call! Our teams are just waiting to help you, so call us now on 020 3743 9533!

Hire the Bromley Help of E Carpet Cleaners That You Need, Now!

When you hire home cleaning help, you need to know that you have the most reliable and experienced cleaners in your home. This won't ever have to be a worry if you choose to hire our company, as all of our carpet cleaners are fully trained and have years of experience, making us the perfect choice for the carpets in your house. We strive to deliver amazing results and high-quality cleaning services, and with our teams you can always be sure to get the best quality of carpet cleaning BR1. Our carpet cleaning experts will never let you down, and you're guaranteed to be impressed with your carpets after a thorough and professional clean from our company. Cheap cleaning services are just a phone call away, with exceptional quality guaranteed.

Why Hire Our Affordable and Professional Carpet Cleaning Services in BR1 Bromley?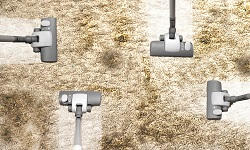 The bacteria that can live in your carpets can make your home an unhealthy one, but our services are perfect for you if you want to keep your home as sanitary as possible. Our BR1 Bromley carpet cleaners will work tirelessly to remove trapped dirt, grime and germs from within the fibres of your floors so that your home doesn't just look clean, but feels and smells it as well. One of the many benefits of our company is our dedication to providing the best for your carpets, and we don't use harsh or toxic chemicals that could damage your carpets. We even have pet-safe cleaning products for your peace of mind! When it comes to carpet cleaning, we're the best in the Bromley area, and we can truly make a difference to your home. When you hire our carpet cleaners Bromley and you'll get great value for money, no matter what it is you need from us, and with no hidden fees or costs, and free no-obligation price quotes available, you'll soon be wondering why you didn't hire us a long time ago!

About the area

Bromley is a large suburban area found in the London Borough of Bromley. Falling under the BR2 and BR1 postal regions including Bromley, Bickley, Hayes and Shortlands, Bromley is located just over nine miles from Charing Cross. Bromley is one of the major metropolitan centres as described in the London Plan and is found in close proximity to areas such as Bellingham, Catford, Grove Park and Lewisham. There are two railways stations in Bromley, Bromley South station and Bromley North station, making it easy to access other parts of London. There are also many buses navigating through the area, making Bromley an extremely accessible place. There are lots of historic sites of interest to be found in Bromley, including the parish church of St Peter and St Paul, as well as Bromley College. Well-known open spaces in the area include Queen's Gardens, Library Gardens and College Green.
Save
Save
Nearby Areas We Cover:
The guys from E Carpet Cleaners arrived on time and proceeded to have my sitting room carpet cleaned in no time at all. Very professional and well worth the price I paid.