Carpet Cleaning Paddington
If you have recently noticed your carpet is due for a really good clean then get in touch with our W2 carpet cleaners for the very best service possible. We combine an expert workforce skilled in all types of carpet cleaning with competitive prices to make sure you get excellent value. Whether it's dry or steam carpet cleaning, we can get your carpet looking completely transformed. By phoning 020 3743 9533, we arrange a time and date for our carpet cleaning services in Paddington to come and work their magic on your floor covering. We also clean rugs as well as carpets and our high reputation alone is a reflection of just good we are. Book with us now! What you want is what we want. That's to say above all we know you want an impeccably cleaned carpet done to the highest professional standard. Ideally, you would like it at an inexpensive price and that's what we give you. It's the reason why so many choose us when they're looking for the best cleaning of carpets for the best of prices. Our skilled technicians will analyse your carpet to make sure the right treatment is applied to make your carpet looking at it's very best. You can have steam or dry cleaning.


Book Cheap Carpet Cleaners in W2
Our carpet technicians are available for both homes and businesses. Office carpet cleaning in the W1 district, for example, is one of our most popular of services. We understand how important it is to not just clean carpets exceptionally well but to do so with the minimum disruption. In that way, we save businesses money by saving them downtime. Our dry carpet cleaning especially is such a great help in this. In turn, the word of mouth praise we have received through companies, estate agents, landlords and organisations has made us the number one choice commercial carpet and rug cleaners. To find out more about our commercial cleaning, call 020 3743 9533 today. Choosing our carpet cleaning in Paddington, W2 is the right choice you'll be delighted you made. Get in touch now to find out more!


Why Our Carpet Cleaning Services are among the best in Paddington, W2 area?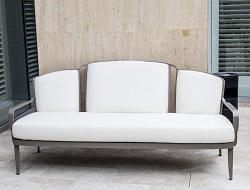 Hiring the best carpet cleaners in the NW1 area or elsewhere needn't be just a wish, it can be a reality by giving our company a call. You can also use our online form 24/7. Either way you'll be in touch with the carpet cleaners that excel in every department of cleaning. Available right across Paddington, we strive to make our service even better each day and ensuring you're completely satisfied with the service given. This attitude is at the heart of our success over the years. It means that when we're cleaning carpets in homes, offices or wherever else we're needed, we do a great job. Reliable, quality carpet and rug cleaners that doesn't cost an excessive amount of money is right here and only a phone call away. Book our services now and make sure your carpet will be looking back to its best sooner rather than later. Use our convenient online form at any time. Let us know exactly what you want or simply ask us any questions you may have.
Hire The Paddington Team of E Carpet Cleaners Now and You Will Get Fantastic Cleaning!
After the cleaning has been done, your carpet looks good and feels good. Yet, the comprehensive cleaning we do isn't just wonderful for the appearance of your carpet. It's wonderful for the health and well-being of your carpet. Our extensive cleaning in Paddington, W2 which gets deep down into the roots of the fabric can potentially extend its life. Extracting the dirt, whether it's through dry cleaning or steam extraction is good for your home in addition to the carpet. This, in turn, is good for yourself and your family. There will be less allergens, dust mites and anything else that may be lurking inside your carpet.

Why Should You Choose Our Carpet Cleaning in Paddington, W2?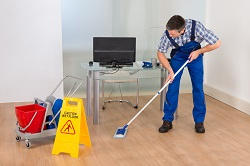 Commercial cleaning is a big part of our business in W2 Paddington. Office carpet cleaning in particular is something we carry out on an almost daily basis. Of course, it's just as vital you keep a carpet in the workplace clean just as with any home. It's good for your staff and for clients who visit. We are experienced in all types of cleaning carpets for businesses and organisations. In addition we do a lot of work for estate agents, landlords and various organisations who need quality cleaning that doesn't put them over budget. Having your workplace carpets cleaned is an investment well worth making as many of our previous and present clients would testify. If you would like to find out more about this side of our business then you can call us or use the online form at any time. Call 020 3743 9533 right now and get the best deal. Otherwise you can talk to one of our helpful staff by calling 020 3743 9533 today. Either way we'd love to hear from you and have the opportunity to show what we can do for you. We love cleaning carpets, it's our passion. Your carpets are an essential part of your home. It's just as essential that they're professionally cleaned at some time.
Hiring our services is a must, do it today!

The area - A Transport Hub With a Long History


Paddington is a central London area within the borough of Westminster. It's most famous for Paddington Railway Station but is also known for St Mary's Hospital and Paddington Green Police Station. The earliest reference to Paddington is in 1056 although the exact origins of its name are unknown. Paddington Railway Station was built by Isambard Kingdom Brunel and is the main train station from London to the west, south-west and South Wales. The area has two tube stations bearing its name, Paddington-underground and Paddington. Hyde Park lies to the south with Queensway, Maida Hill, Marylebone and Notting Hill Gate all nearby. Postcodes in the vicinity include W8, W11 and W9.
Save
Save
Save
Nearby Areas We Cover:
So glad I found the cleaners from E Carpet Cleaners in Paddington for my house. I'll definitely be calling you again sometime soon. Thank you.