Carpet Cleaning Maida Vale
Our carpet cleaning company is the ideal solution when you want to spruce up your carpets or make sure the cleanliness of your home is as it should be. We are cost-effective, professional and give an all-round cleaning service for almost every type of carpet and rug. We're used by both businesses and home alike. We cause the minimum disruption to your home. Wherever you are in Maida Vale, we're the carpet and rug cleaning specialists you really should hire. Our amazing low prices mean you pay less than elsewhere yet when it comes to cleaning carpets there's no one better than us. Call 020 3743 9533 now to speak to one of our advisors and hear what else we can do for you. Your carpet is a vital part of your room's make up regardless of what that particular room may be. For so many reasons it's essential that you look after your carpet if you care about the home you live in or the office you work in.


Book Cheap Carpet Cleaners in W9

Our company is the better choice for cleaning rugs and carpets in W9 as well as elsewhere for a number of reasons. First of all, our reputation alone is a reflection of just how highly regarded we are in the local area. This comes from the fact we have a better standard of carpet cleaner. Fully trained and qualified, our carpet cleaners give you that extra quality cleaning that comes with a truly professional service. Your carpet can be dry cleaned or steam cleaned depending on what you prefer. We arrange a time and date to suit you and make sure that the work carried out is done with the least disruption to your household or business. The cleaning itself is thorough and long-lasting. E Carpet Cleaners gives you everything you want from professional carpet cleaning. So book our Maida Vale cleaning services now and you'll be making sure you get the best carpet cleaning service in W9 for the best price. You can contact us via our online form or phone us. Your thoroughly clean carpet awaits and we look forward to your call. Call 020 3743 9533 today and get 30% off.

Why Our Carpet Cleaning Services are among the best in Maida Vale, W9 area?

If you care about your health and those who live and work with you, then the answer is yes. Vacuuming your carpet now and then can uplift bits of debris and refuse but at the same time, it doesn't truly clean it. So no matter how good it looks on the surface, the carpet can still be holding so many germs, dirt and other undesirable elements deep down. An unhealthy carpet can be, potentially, detrimental to anyone with allergies. Having a carpet which may hold things like dust mites is not an ideal situation. Many people find there is a definite change in the air quality once they have their carpet cleaned. These are just some of the reasons why having a clean carpet is important. Get in touch today on 020 3743 9533 to find out more! If you're wondering what kind of difference W9 carpet cleaning can make to your carpet, then the answer is a big difference. It depends on how much your carpet is soiled but ultimately, no matter how dirty it is, our deep carpet steam cleaning techniques really do transform and revitalise your carpets.

Choose Maida Vale Team of E Carpet Cleaners Now For the Sake of Your Carpet!
When we say we give you a clean carpet we do just that. By hiring our professional carpet cleaners in Maida Vale, W9 district, you're ensuring you have the cleanest carpet possible. It's what you want and what we deliver. There really is no comparison between our service and trying to clean your carpet by yourself. Our professional carpet cleaners in W2, Maida Vale and elsewhere are trained and skilled in all aspects of cleaning different types of carpet. They know what to do and, just as importantly, what not to do. The end result is something else which repays your faith in hiring our professional service. A carpet professionally cleaned by us is cleaned thoroughly and completely from skirting board to skirting board. No area is left untouched. Afterwards, you can look at your carpet with pride at having decided to have it professionally cleaned. It's important to remember that we clean right down to the roots of your carpet's fibres so the cleanliness you see isn't just superficial but a true reflection of a truly clean carpet. Whether it's through dry or steam carpet cleaners in the W11 district, the amazing results will leave you delighted.

Why Is Our Carpet Cleaning Company Maida Vale, W9 the Best?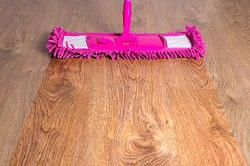 A carpet can be at once fragile, sensitive and a sturdy, hard-wearing item. It's sensitive because it doesn't need to come into contact with something directly in order to be affected by it. Odours such as cigarette smoke and other smells can penetrate your carpet's fibres meaning it can have the same stale smell that in turn affects the overall quality of your room's freshness. Then, apart from the dirt and bacteria that can be transferred directly from foot to carpet, there are things like dust mites and allergens that take up residence in your carpet. Having your carpet professionally cleaned by our company can keep many of those things at a minimum level. One phone call to 020 3743 9533 is all you need to do. Get our expert carpet cleaning company in Maida Vale, W9 with us now!
Maida Vale, Famous for Music and Broadcasting
Maida Vale is the area around the thoroughfare of the same name in West London. The district is where you'll find Abbey Road recording studios as well as the zebra crossing made famous by the Beatles. The BBC also has some well known recording studios in Maida Vale. In the south of the district is Regent's Canal and this popular area for canal boats is also known as Little Venice. To the south of the district is Paddington and Edgware. On the corner of Elgin Avenue and Randolph Avenue is Maida Vale tube station which is on the Bakerloo Line. With its mosaic covered exterior, it's a grade II listed building. Other areas nearby include St John's Wood, Maida Hill, Kilburn and the postcodes W8 and W10.ve
Save
Save
Nearby Areas We Cover:
A neighbour recommended E Carpet Cleaners in Maida Vale to me and she was right. The carpet cleaning was very professional.