Carpet Cleaning Hornchurch
Carpets are one of the most important aspects of any room. They will create colour and atmosphere, make a room more comfortable to walk, sit and lie on, etc. They cover large areas and are mostly uncovered, and so they become dirty quickly. You will drop foods, spilled drinks, scatter crumbs, animal bedding can get everywhere, dust will spread and more. If you want to tackle all this, we can help. We have top Hornchurch cleaning teams based who can provide all necessary cleaning services. We can send our skilful team and they can tackle all office and domestic carpet cleaning. Dirt and dust can build up very quickly in carpets. Old food, mud, hair, and more can become stuck and undetected, meaning that they can cause germs to spread. Dust can also accumulate, which can cause problems for those with allergies. These problems can be hazardous but proper carpet cleaning is essential to prevent this, so our carpet cleaners can help. We can help at home or work, removing all dirt and dust, making your carpets as good as new.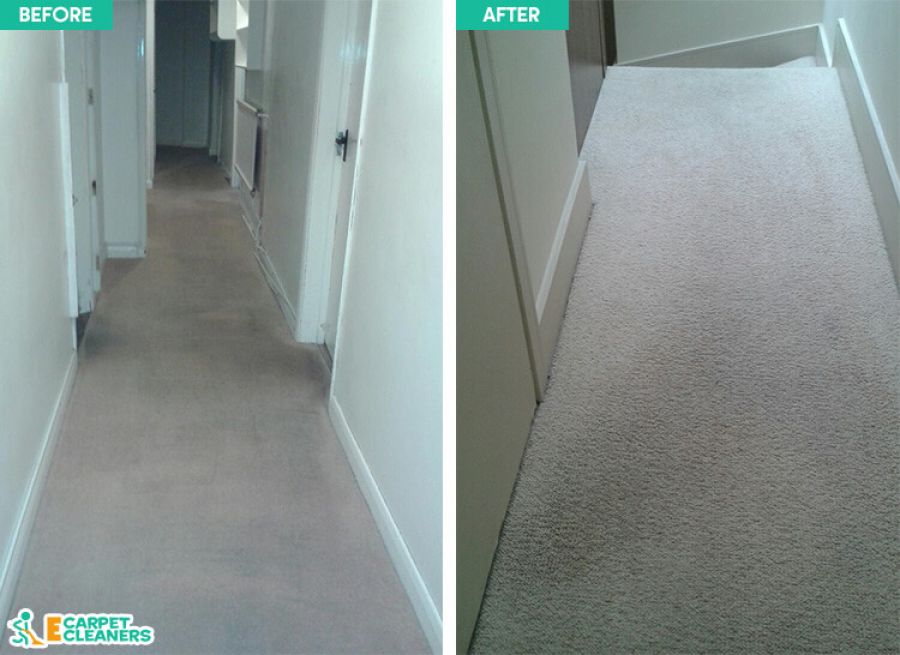 Book Cheap Carpet Cleaners in RM11
Our top carpet cleaners in RM11 can be with you as soon as you need. We can deploy our staff to your address at a time and date convenient to you. Each carpet cleaner who works for us has years of experience, which means they have all the skill and know-how to do the task. They will see to all carpet cleaning thoroughly and carefully, providing you with the best result. Our staff are flexible and accommodating, so they will help when you need. They can wash, wipe, vacuum, remove stains and more, ensuring that your floors look better than ever. When cleaning carpets, our team will take care to do everything safely, so no damage or harm comes to you or your building. If you want access to our expert carpet cleaning services, you should call us now on 020 3743 9533. We can provide you with all the info you need on our cleaning services in RM11, Hornchurch, so you can come to decision about what you need. Our team will fill you in on anything and answer any questions you have. Call anytime and we can give you a free quote that will reflect what you want from us. This will accurately portray the cleaning support you want from us and charge you accordingly.
Why Our Carpet Cleaning Services are among the Best in Hornchurch RM11 area?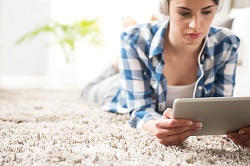 We have a wide range of cleaning services available to you. When you call on 020 3743 9533 you can learn in detail about the carpet cleaning we can do for you. Whether it is a home or office carpet clean, we have you covered. Our staff can cover vacuuming, as they remove all dirt, dust, hair and crumbs from your floor. They will wash the floors so that any marks and dirt are removed, and the carpet looks good. If you have any stains or blemishes of your floors, our team will work hard to remove them as if there was never a mark to begin with. Our cleaning services are flexible, so you book us for when you need and we can help you as often as you like. We will be able to remove all of these and help prevent health difficulties from occurring. When we do all this, we will adhere to all safety guidelines, so that any chemical cleaner we use will not create any harmful substances. We will take all steps to ensure no damage comes to your home/office in RM11, and no one is injured when we work.
Hire the Hornchurch Team of E Carpet Cleaners for Any Stain Issue!
Carpet cleaning Hornchurch can be something you manage yourself, so you may wonder why you should book professional cleaning services to do things for you. Our top carpet cleaners are hard working people who will produce professional results. They will do the job more thoroughly than a layperson, and provide superior results. Our rug cleaning team can also do the work for you consistently, so if you are busy, we can do the hard work for you. As you can get quality results with little work, letting us be the one cleaning carpets is the best option. You will get the best carpet cleaning prices with our offer. With us cleaning carpets for you, you are assured of the foremost results. Our carpet cleaners will work hard to give you the spotless floors you want, when you need them, so contact us now. To learn more, call 020 3743 9533 today.

Leave the Stains to Our Carpet Cleaning Company in RM11 Hornchurch!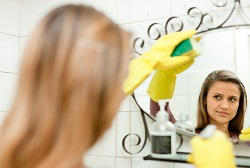 Steam carpet cleaning is a method we can employ. Our carpet cleaners will come to your address in Hornchurch with the proper equipment to tackle your home carpet cleaning. A steam cleaner device emits warm vapour that makes cleaning surfaces easy. It will make it shine, remove dirt and germs, stains and more. These cleaners can be applied to any parts of your carpets easily so make them clean. Our RM11carpet cleaners will use the item carefully so no damage comes to your floors or themselves. These can provide quick and effective results, much better than wiping hard or continuously vacuuming. If you call right now on 020 3743 9533 we can give you more details and answer any questions you have. We can also perform dry carpet cleaning if you prefer.

What Can Hornchurch Offer You?

Hornchurch is an urban area in the east of London. It is part of the Borough of Havering and is mostly a shopping and residential area. It has changed over time from an agricultural area, to industry to a market town. It uses the RM11 and RM12 postcodes. It is also known as a commuter town, with many people who live here travelling to London each day. There are four railways stations around the area. Sport and music play a big part of the town's culture. Nearby postcodes include RM2, RM3, RM14, RM13, RM10 and RM7. This means places such as Gidea Park, Harold Wood, Rush Green, Romford, Dagenham, Rainham and Upminster.
Nearby Areas We Cover:
I don't have dirty carpets anymore in my Hornchurch home because E Carpet Cleaners did an excellent carpet cleaning at price that everyone can afford!