Carpet Cleaning Finsbury Park
Our Finsbury Park carpet cleaning service is the perfect answer for you if you need fast, efficient and affordable service on your carpet. We provide a crack team of amazing technicians who know all of the best ways in which to remove dirt form a carpet. It may be solvent based dry cleaning, or it may be hot water extraction, it does not matter, as we know which cleaning method is best for you. If you get in touch today, we can ensure that you get a free quote within minutes, so that you will know what kind of price that you are looking at. Even if you worry that you cannot afford it, it is worth calling us, as we can work to fit your budgets. Call us today on 020 3743 9533 for a top quality cleaning service at a low price.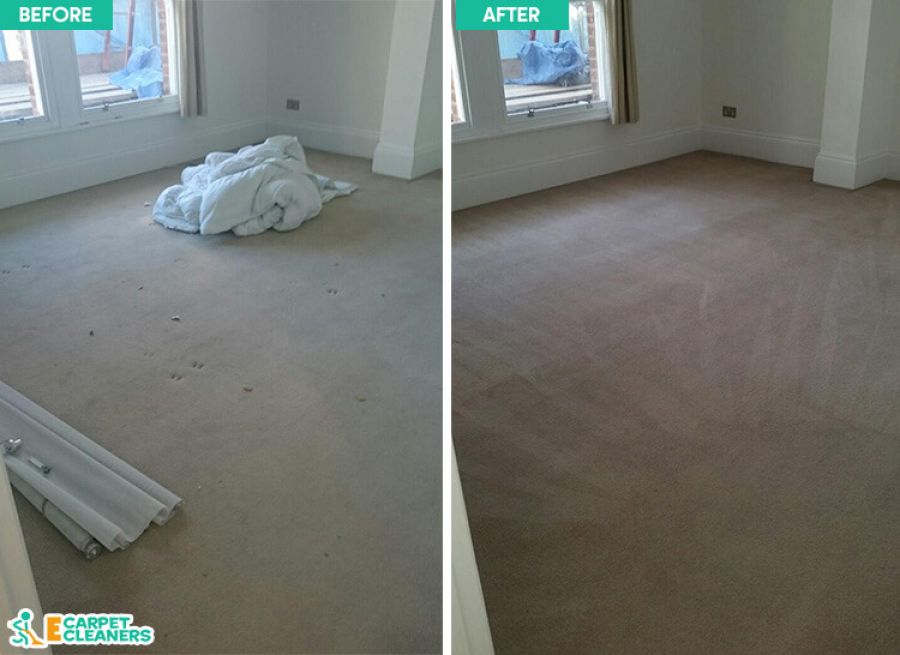 Book Cheap Carpet Cleaners in N4
Within the N4 region, we have many different services. Steam cleaning, dry carpet cleaning, shampoo cleaning, and many more! All of these methods will remove dirt form most carpets, but which is the best for your needs? We aim to make sure that there is no dirt left within the fibers of your carpet, and our technicians can work out the best way to do this. We can help by doing all of the leg work for you as well. We bring all of our equipment with us, and then move some small items of furniture for you. This means that you can just leave us to doing the job. Stress-free carpet cleaning in N4 is essential, you don't want to be worrying about anything! We provide excellent support and make sure that there is no chance that you are left feeling dissatisfied. In fact, we are pretty positive that you will use us again and again! Get in touch today for instant quotes and great rates on many different services.
Why Our Carpet Cleaning Services are among the best in Finsbury Park N4 area?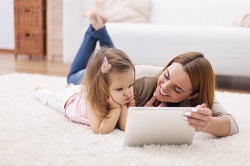 Our carpet cleaners are the best in N4, Finsbury Park. They can work out your carpet type, and assign it with the best method for the job. Whilst this is partly to do with optimizing your cleaning experience, it will also make sure that you are not at risk of any damage being done to the pile. When you call us on 020 3743 9533 you are making sure that you carpet is treated in an efficient but safe way. Heavy brushing can damage fibers, and the wrong chemical can leave a mark, so you need professionals on the job! Cleaning carpets in Finsbury Park is no easy job! Whilst some people use carpet cleaning as an overall service, to make sure that their place looks its best, you may want to be more specific. We can come and help you get rid of tough stains that may have been dried in for a long time. Sometimes people think that they need to get rid of a carpet or a rug, but with our carpet and rug cleaning service, you can save yourself some money, time and hassle. We get rid of the worst stains, to keep your life a little easier.
With The Finsbury Park Specialists of E Carpet Cleaners and Your Carpet Will Be in Good Hands!
You may not have realised, but some carpet cleaning techniques can be rather harmful. When you are using solvents to get rid of tough stains, you will potentially be at risk of breathing in dangerous fumes that are given off by these chemicals. You will find that the solvents that we use are actually completely safe for you and your family. The cleaning products evaporate on impact and this means that even though the fumes are harmless, they are also gone in a second! This means no nasty smells on your carpet in Finsbury Park. The products we use are also a lot greener for the planet than some that have been in use in the past. Petrochemicals need to be monitored carefully as their production can be inefficient for the environment. Why not book us and help save your carpet, and the planet? Our N4 carpet cleaners are extremely busy at the moment, as word is spreading about our amazing value for money. No matter what kind of cleaning service you need for your carpets, you should give us a call on 020 3743 9533 now.

Rely on Our Carpet Cleaning Company in N4 Finsbury Park and You Won't Regret!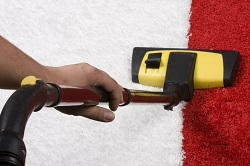 When you book our carpet cleaning service, you are doing more than just making your carpet look good. You are also helping yourself out in a major way. This is the case because we can get rid of many potentially harmful bacteria that can live and breed in your carpet fibers. The results of breathing in certain things like spores, mildew, mold and pet hairs, can be dangerous. Why put your family at risk? Our cleaning techniques will entrails bad smell as well as killing all harmful presences in your carpet. We use high temperatures, or chemical controls, to make sure that bacteria and mold cannot grow in the carpet at all. Why not try our great services within the N19 area by calling us now on 020 3743 9533?

Find Yourself in Finsbury Park

Finsbury Park is in the north of London, in the London Borough of Haringay. The area is near to Seven Sisters, Stroud Green, Crouch Hill, Crouch End Highbury and many other areas in the north east of London. The area uses the postcodes N4 and N19. As is suggested by its name, the area has a large park, with various sections. The park is popular for walking and playing in, and there are several communal facilities, including football pitches, tennis courts, and athletics stadium and bowling green. Many music events have taken place on the park through the years. The area is served by its own tube station, Finsbury Park, which is on the Victoria Line. This gives it excellent access to southern and central London as well as the rest of the city via other lines connecting from Kings Cross St Pancreas and Oxford Circus.
Nearby Areas We Cover:
If you need carpet cleaning at low prices in Finsbury Park i can't say anything bad for E Carpet Cleaners. They are the most reliable company!