Carpet Cleaning Hackney
When it comes to your Hackney carpet cleaners, you need the best. When you hire us, you know that you are going to get the best. E Carpet Cleaners can supply an amazing quality of carpet cleaning service on every job, no matter how big or small. Our carpet cleaners are on hand at all hours of the day to make your carpet clean dreams a reality. When it comes to making the best of your floor coverings, we can handle any job. The fact of the matter is that you need a fuss free cleaning team, who can get the job done quickly and easily, so that you are not inconvenienced. Why not give us a call today on 020 3743 9533 to find out more about our range of offers and cleaning services? For prices, free quotes, information and bookings, get in touch right now. You wouldn't want to miss out on the best carpet cleaning team in the area would you?


Book Cheap Carpet Cleaners in E5
Within the E5 area, there is much that can be done for your carpets. When we attend to a job we come loaded with all of the cleaning equipment that may possibly be needed, no matter what you have booked in. Our carpet cleaners are polite and professional. They can inspect your carpet, and get to work straight away. You don't have to worry about moving your furniture out of the way, or doing any research, we can do all that for you! Once the carpet is clear, and the team know what they need to do, they can get on with the job. Depending on the size, the E5 carpet cleaning process may take a couple of hours, but when they are done, the carpets will look brand new! Our carpet cleaners are always busy, so it is well worth giving us a ring today.

Why Our Carpet Cleaning Services are among the best in Hackney, E5 area?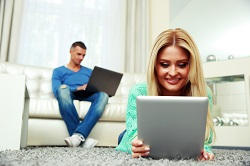 With our cleaning service within the E5 Hackney, we can offer many different methods and techniques. You may well have heard of some of them, but a couple may be new to you. We can offer a light shampoo of a carpet, perhaps one that is particularly delicate. We can also offer steam carpet cleaning, which will lift out deeply ingrained dirt with a combination of heat and pressure. We can also do dry carpet cleaning services, which uses compounds and small amounts of solvents to get rid of dirt in a highly efficient way. All of these methods are effective in their own ways, and it is our job to decide which is best for you. Call 020 3743 9533 today if you are in need of any more information on the matter. Whether you are in need of carpet cleaning for aesthetic reasons or not, you may be aware that your carpet cleaning in Hackney can have health benefits as well. We use cleaning methods that will kill all bacteria and spores within your carpets.

Hire Our Hackney Team of E Carpet Cleaners Now for Impeccable Results
Many people within the Hackney, E5 area will have carpets that are perhaps different throughout the house. Carpets can be made up of many different materials, especially if you are looking at cleaning an antique rug. We consult on your carpet cleaning as a part of the service, to make sure that the right cleaning method is being used on the right carpet. When we are moving the furniture out of the way, we can check and do tests to be completely certain that there is no chance of your carpets getting damaged. Some carpets can react badly to certain products, or extreme heat. For these reasons, you should always use a professional carpet cleaning Hackney service when cleaning your carpets. The fibers of a carpet are a great place for mold and bacteria to hide, and using a professional cleaning service will mean that they are all exterminated easily. You will find that the result of the cleaning that we do will be to help the long term health of you and your family.

Why Our Carpet Cleaning Company in E5 Hackney Is the Best for Your Carpet Clean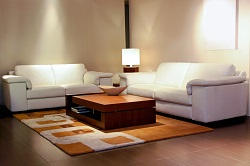 Our cleaners are completely in line with current standards of environmental health. We make sure that we use the most up to date and efficient methods for cleaning your carpets. If you are at all concerned as to the types of detergents that we use, then you can rest assured that we are doing our part to help the environment in Hackney. Some solvents used can be harmful to both the planet and humans, which is why we avoid them. The chemicals that we do use evaporate almost instantaneously, and this means that they are not hanging around in the air to irritate your respiratory passages. If you have any concerns about the products and cleaning methods that we use, then get in touch with our carpet cleaners E5 today on 020 3743 9533.

East end life in Hackney

Hackney is an area in the east of London, within the London Borough of Hackney. The area borders on Stoke Newington, Haringey, Tower Hamlets, Shoreditch, Bethnal Green and many other east London areas. Many of these areas are in fact referred to as being within Hackney, as the term is often used as a general area in the east end. The area is accessible via Old Street and Bethnal Green Tube stations, as well as the more recent east London line of the over ground system. The stations Hackney Central, Haggerston, Shoreditch High Street and Dalston Kingsland all give excellent access to many areas. The region has many listed buildings and open spaces, and has experienced some extreme gentrification in the last ten years. Because of this house prices have shot up.
Nearby Areas We Cover:
Save
Save
I decided to book carpet cleaning service for my carpets in Hackney. The team from E Carpet Cleaners arrived on time and I paid a really low price for a first class service!